11 February 2021
A gamble on the future and a dozen passionate engineers: that's all it took to bring Italy into space. The adventure began on 18 October 1961, when Italcable and STET, supported by the National Research Council and the Ministry of Post and Telecommunications, set up Telespazio. Using satellites for telecommunication, then guaranteed by transoceanic cables alone, was an ambitious goal.
The brand new company needed a suitable home, and Piana del Fucino, in Abruzzo, seemed heaven-sent.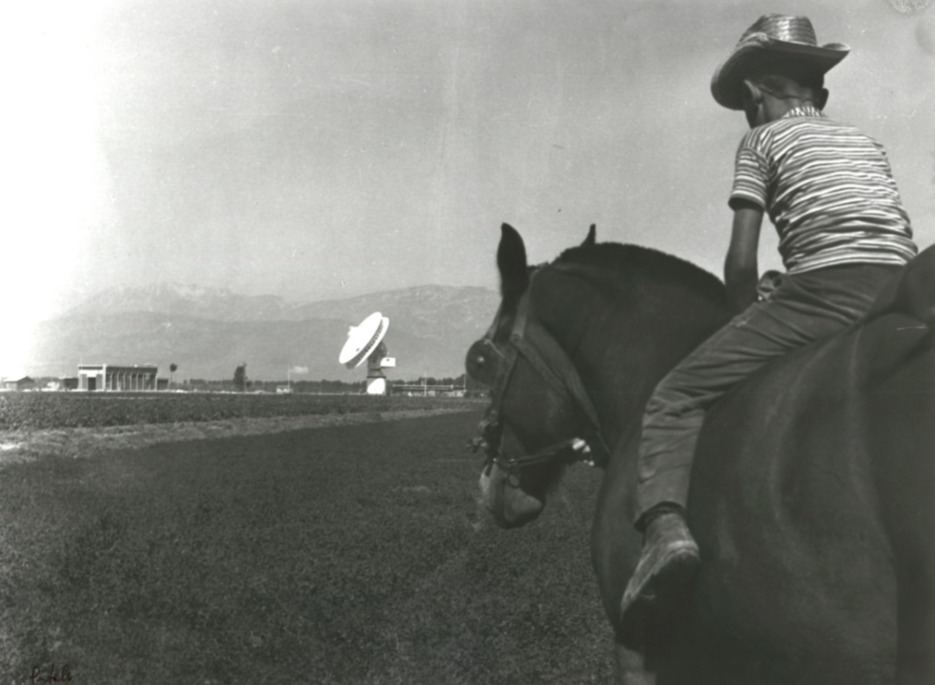 Fucino Plan, 120 kilometres from Rome, seems heaven-sent for Telespazio's antennas. On 8 March 1962, with a symbolic laying of the first brick in the municipality of Ortucchio, began a period of tests that would continue for over two years.
On 8 March 1962, the first stone was laid for what was to become in the following years the world's most important teleport for civil purposes. Its initial equipment comprised just one parabolic dish, measuring 9.14 m in diameter, and three vans loaded with equipment.
Four months later, on 10 July, Telstar I, the NASA satellite that first connected America and Europe, went into orbit.
This marked the start of a revolution, as well as of a fully-fledged mania, with bars selling themed ice cream sundaes and hairdressers inventing hairstyles inspired by the American satellite. Few people know that, in all this, Italy had already carved out a role for itself. A few months after being established, Telespazio signed a memorandum of understanding with NASA to participate in the Telstar and Relay satellite testing phase.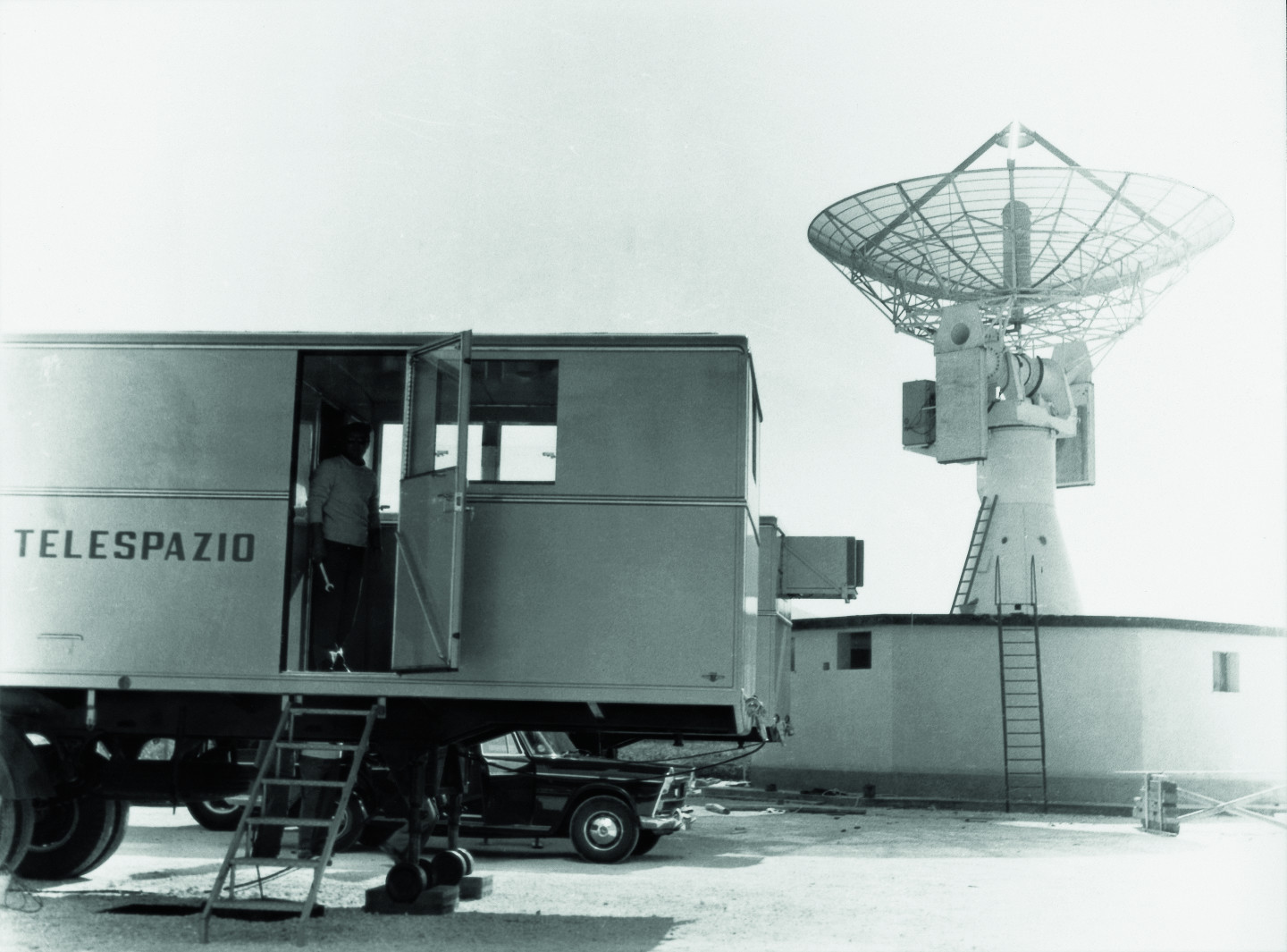 Marcello Rodinò di Miglione, CEO of the Italian state broadcaster (RAI), became the first chairman of Telespazio. Piero Fanti was chosen to lead it.
And the first results soon started to come in. On 18 January 1964, the Fucino antennas broadcast images of the visit of the then President of the Council of Ministers, Amintore Fanfani, to the USA on screens across the country. Less than 20 years after the end of the war, Italy was officially the fourth country in the world to use extraterrestrial telecommunications.