Professor Tortora, space technologies are no longer a niche, they're part of the main stream. Today, space is recognised as essential for life on Earth. How is this perceived by the new generations of students?
Space technologies are undoubtedly part of our everyday lives. You only have to think about how often we use a digital map to find an address or how we check the weather using our smartphones. In fact, these technologies have put space in our pockets. But space is also much more than this. Take, for example, the countless technologies that have been created thanks to space research. Despite all this, young people today are aware that the sector still has a lot more to offer to society. As well as being a secure investment, they also know that being part of the 'space revolution' is an enormous opportunity for personal growth. Then there's also the fascination that space has on the collective imagination. There is still so much to explore and discover and increasingly more young people are drawn to this subject in the search for answers and - why not? - new questions. In this sense, you only need to look at the ever-growing number of applications to aerospace engineering courses.
What can the young men and women currently studying STEM subjects expect to find once they leave university, especially those related to the space sector?
STEM students are driven by curiosity, a profound desire to investigate how and why certain processes work. The university's role is to provide them with the necessary skills that will allow them to unravel the fascinating world of science. What they expect after such a challenging study oath is unquestionably to be able to transform their passion into a job that is inline with their personal aptitudes. They expect to be supported and listened to, but they also expect to be trusted. The space sector has always been a crossroads between science and engineering. Our students expect interaction and challenges that expand across multiple sectors and require a broad systematic vision.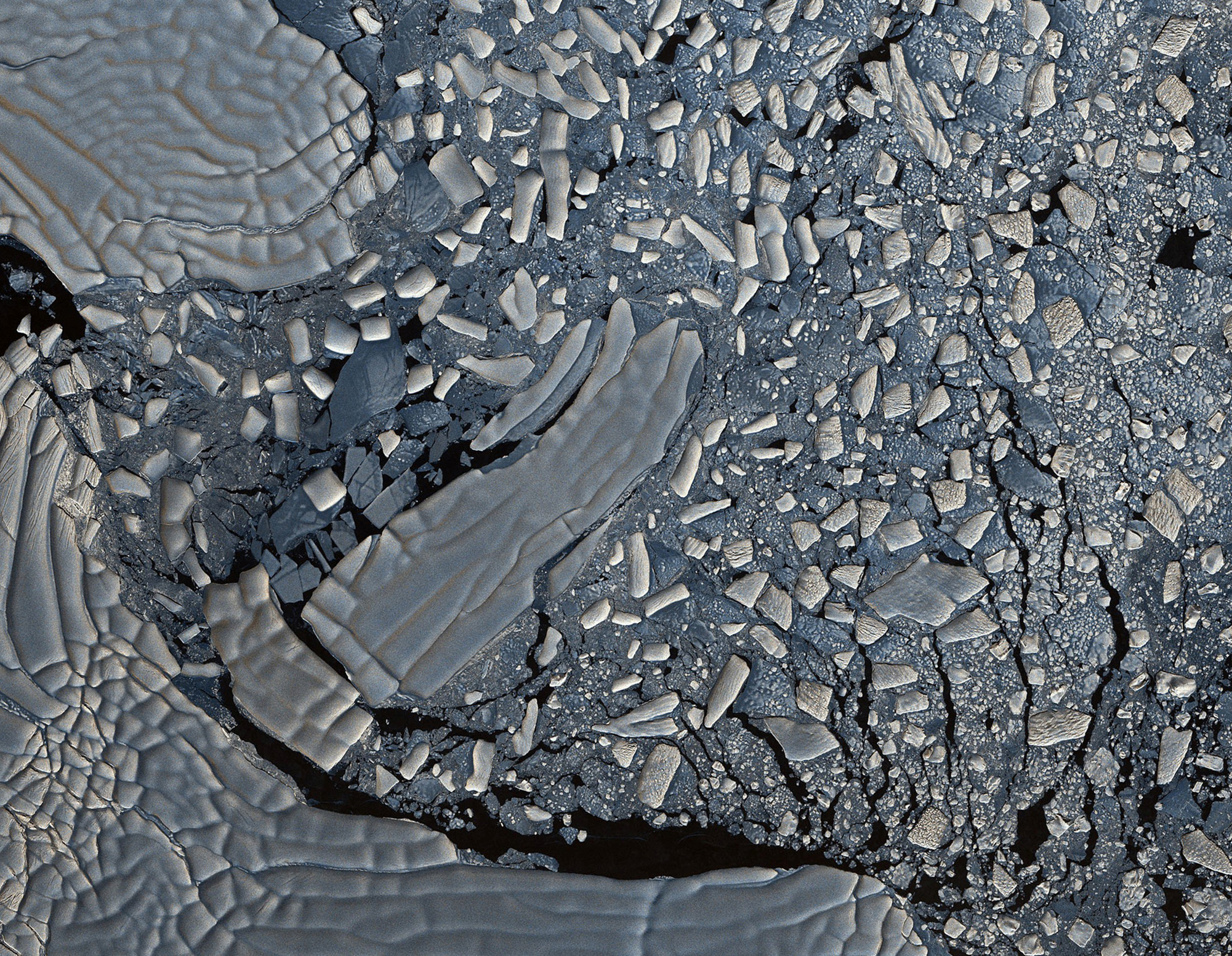 The Pine Island Glacier, in Antarctica, imaged by the Italian COSMO-SkyMeD Second Generation satellites. Credit: COSMO-SkyMed Product - ©ASI - Agenzia Spaziale Italiana - 2022. All rights reserved. Distributed by ASI and processed by e-GEOS
For companies like Telespazio, working on Open Innovation projects with universities like yours means accessing the skills and knowledge that big companies need. But what are the advantages for the university of collaborating with businesses?
Chiefly, there are two beneficial aspects for the university of collaborating with companies like Telespazio. On one hand, it allows us to access real and up-to-date data, which we would normally only be able to acquire in the form of simulations or, in any case, in a very limited manner. The university's activities are mainly supported by public funding. However, these funds can take a long time to 'seep through'. On the other hand, collaborating with companies allows us to access various types of high quality equipment. In fact, the university's research interests span a wide range of applications that sometimes require very different and expensive equipment, especially in such a multidisciplinary field like space. Collaborating with one or more companies indirectly provides us with access to equipment that would be very difficult for us to acquire and manage.
Bologna University has participated at #T-TeC twice. On one occasion we won and on the other we brought home a special mention. What happened after this?
In both cases, we were certainly extremely satisfied and grateful for the possibility to take part in an international competition. After winning the 2021 #T-TeC, we kept in touch with Telespazio's upper management to coordinate a joint tender submission for applied research in the field of "on-orbit servicing". Although their are many crossovers between our field of research and Telespazio's business model, this area is the one that we have most in common. It provides us with the opportunity to develop artificial intelligence, asset surveillance and satellite operations technologies, while providing Telespazio with the opportunity to insert itself into a field with significant market potential. With regard to artificial intelligence, for example, we've been thinking about a collaboration with the relevant division at Telespazio, which, among other things, possesses one of the most leading-edge calculation centres in the sector.
What advice would you give to young people on their last year of higher education, who are thinking about embarking on a STEM study course?
The science and technology field encompasses many disciplines (science, mathematics, engineering, etc.,). Each STEM study pathway has a prevalent but also interconnected aspect with all of the others This can be hard-going if you haven't considered your study choices carefully, without considering you passions and/or motivations. Choosing the right study path is not easy, but my advice to an eighteen-year old would be to look at the things they did or enjoyed doing the most between the age of 8 and 12. That thing should be the aim and at the heart of the studies they choose. For various reasons, during high school your vision can sometimes be influenced by the future and people make choices based on 'convenience', whereas, when you are a child, your vision and attitude is much more sincere.