The construction of the gateway in the Maricá teleport, which will be one of the most advanced in Latin America, is the result of a partnership between Telespazio and OneWeb that began in 2019 with construction of the gateway to the satellite system installed at the Space Centre in Scanzano, in the province of Palermo, which now has 14 operative antennas.
The ceremony of the laying of the cornerstone was held today in the presence of Secretário de Estado da Casa Civil do Rio de Janeiro, Nicola Miccione, the Italian Ambassador in Brazil, Francesco Azzarello, the Consul General of Italy in Rio de Janeiro, Paolo Miraglia, the Consul General of the United Kingdom in Rio de Janeiro, Anjoum Noorani.
The ceremony was attended by Telespazio Brasil CEO Marzio Laurenti, Leonardo VP for Latin America, Francesco Moliterni, and Christopher Casarrubias, Head of Regulatory and Government Affairs at OneWeb.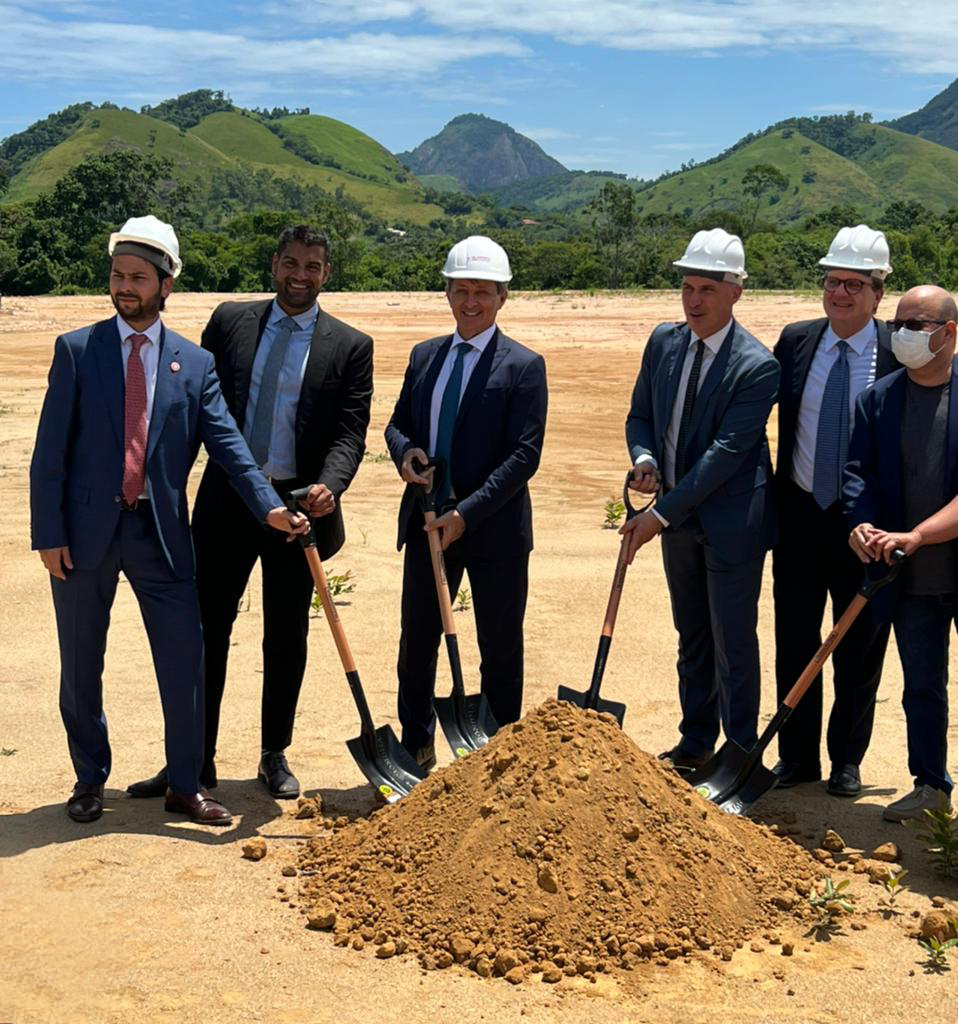 The Maricá gateway is another example of OneWeb's commitment and long-term investment in Brazil. OneWeb's constellation of 648 satellites will supply high-speed internet and low-latency, high-security communications for government institutions, defence, and the Oil&Gas, navigation and aviation industries, as well as mobile telephone companies bringing 3G, 4G and 5G to all parts of Brazil. To date, OneWeb has already launched two-thirds of its constellation with 428 satellites now in orbit and the remaining launches to be completed this year.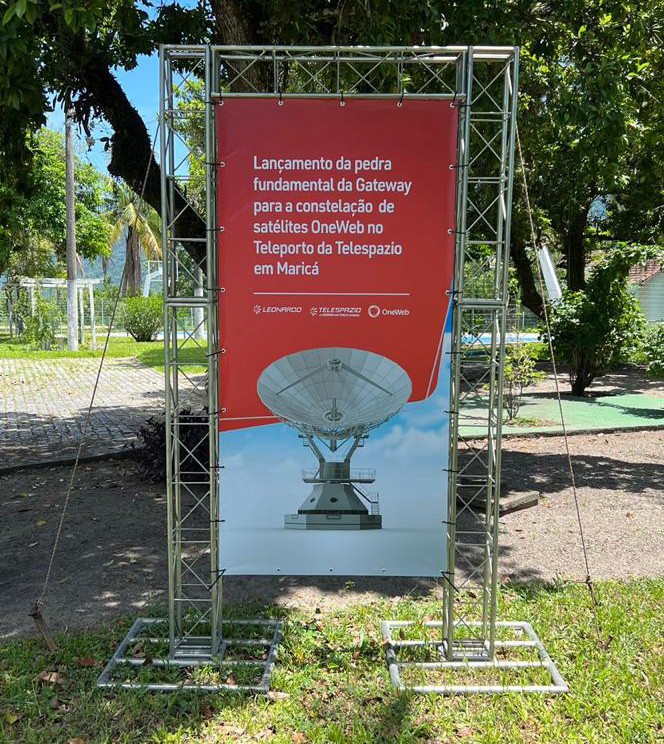 "We're very happy that One Web has chosen Telespazio again. In the Maricá teleport today, we started work aimed at hosting the gateways that will be operative all over Latin America by the end of the year, when the OneWeb constellation will begin initiating global services with its network. Telespazio is also reinforcing its role as an international satellite services operator offering ground segment solutions for large-scale low-orbit satellite constellations."

Marzio Laurenti, CEO of Telespazio Brasil.
"This is an important agreement for OneWeb and one that strengthens our longstanding partnership with Telespazio. By working together, we will supply high-speed, low-latency internet to a variety of industries and government institutions, significantly expanding connectivity across Brazil and making a long-term investment in the country's satellite infrastructure. As we make continued progress to build our global network OneWeb looks forward to playing an important role in connecting remote and rural parts of Latin America with the support of local partners."

Christopher Casarrubias, Head of Regulatory and Government Affairs at OneWeb.