The image was captured and processed by e-GEOS, a company formed by the Italian Space Agency (20%) and Telespazio (80%).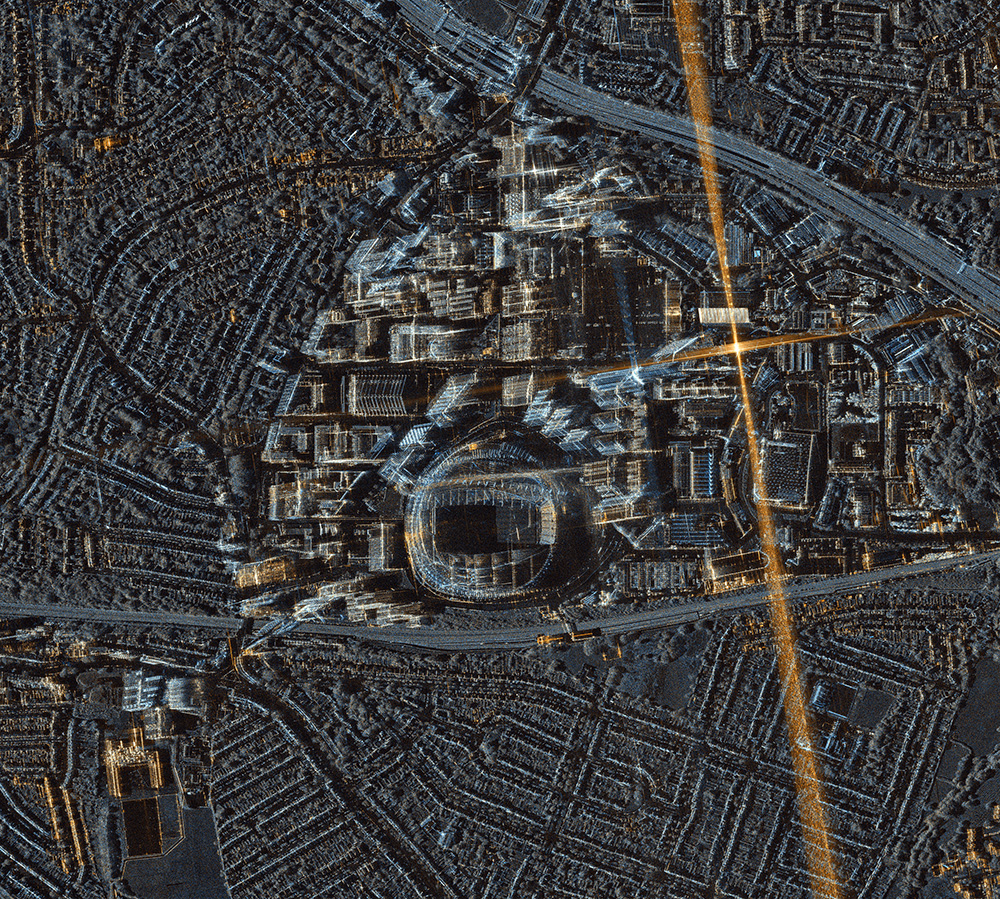 COSMO-SkyMed Second Generation © ASI. Processed and distributed by e-GEOS
The photo by COSMO-SkyMed Second Generation shows the stadium, inaugurated in 2007 and built on the ashes of the previous stadium of the same name, and the surrounding area, Wembley Park, fruit of a significant urban redevelopment and today one of the most fashionable districts of the British capital city. Two railway lines, clearly visible in the radar image, hem in the whole area.
COSMO-SkyMed Second Generation is an Earth-observing satellite system belonging to the Italian Space Agency (ASI) and the Defence Ministry, and is a feather in the cap of Italian technological innovation in the world, built by Leonardo through its joint ventures Thales Alenia Space and Telespazio.
The first satellite of this new constellation was launched at the end of 2019 to join the four first-generation satellites launched between 2007 and 2010.