Supporting and helping start-ups and SMEs with the aim of valorising skills and creating new innovative products. This is the spirit that led Telespazio to believe in Gabbiano MeteoFly, the application developed by the start-up SpazioFuturo, based in Rome, which is dedicated to sporting aviation.
In particular, this application is designed to provide weather services to ultra-light and general aviation aircraft. It provides information on weather conditions both while planning a flight and while flying the pre-determined route.
Thanks to the Earth-satellite hybrid connection, Gabbiano MeteoFly is able to provide real-time environmental data, such as the strength of direction of the wind, the height of clouds, visibility, cloud cover, precipitation, lightning, and zero degree conditions.
Even though this is all essential information for ensuring flight safety, the intuition behind the application is led by the awareness that there are still no services on the market today with this goal, specifically designed for general aviation.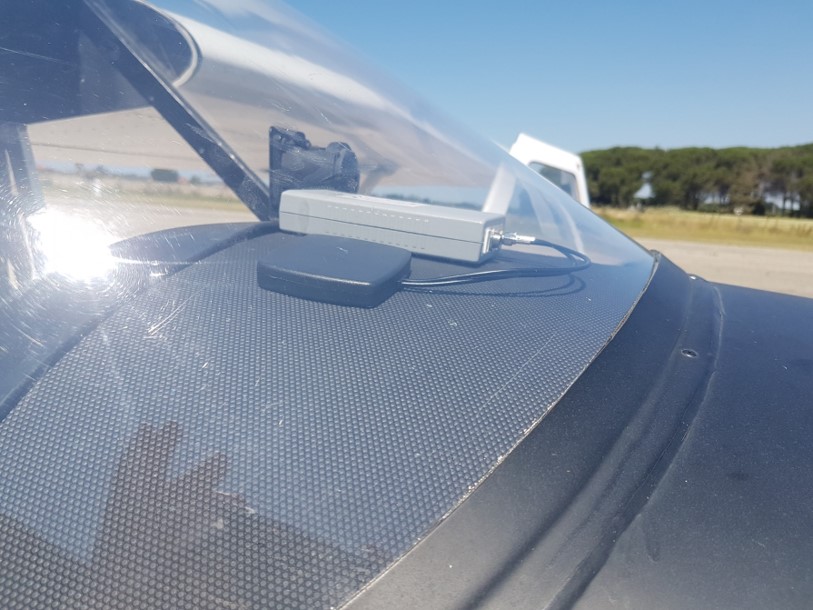 In order to support SpazioFuturo with developing Gabbiano MeteoFly, during the prototyping phase which was completed recently, Telespazio provided the Iridium GO! Satellite communications channel free of charge.
Connecting to the satellite is one of the key elements of the entire system because, by integrating the earth network signal which is absent after a certain altitude, it allows the application to constantly download data that is up-to-date all the time.
Once it has been launched on the market, Gabbiano MeteoFly will be able to be used in other fields of application such as sporting vessels, drones, or land vehicles, as well.
This SpazioFuturo project was co-financed by the European Space Agency (ESA), the Italian Space Agency (ASI), and the Lazio Region, and developed as part of the initiatives of the Business Incubation Centre Spazio Attivo Roma Tecnopolo of Lazio Innova.