Having taken off from the Guiana Space Centre in Kourou on board an Arianespace Ariane 5 launch vehicle, once it reached space the JWST began the complex and delicate stage of cruising toward Lagrangian point L2, 1.5 million kilometres away from Earth. During this phase, successfully completed in recent days, the telescope opened the mirror wing that will allow scientists and researchers to observe the most remote and distant areas of the Universe.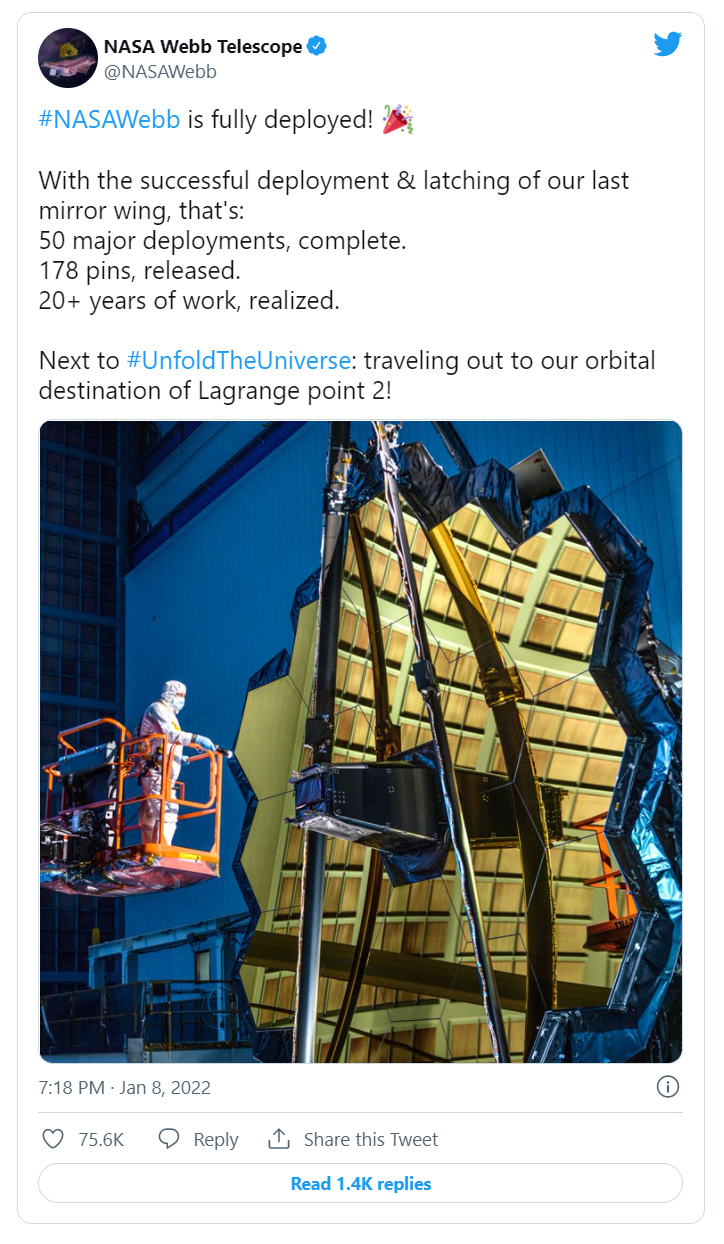 The JWST, springing from a collaboration between NASA, the European Space Agency ESA and the Canadian Space Agency, is an international project involving many companies from around the world, including Telespazio, which contributed its experience in terms of flight operations and the development of scientific software.
From the Luigi Broglio Space Centre in Malindi, Telespazio personnel helped the Italian Space Agency - to which the space centre belongs - track the trajectory of the Ariane 5 in the stages immediately following take-off from Kourou, thus helping to release the telescope in the correct orbit.
Moreover, Telespazio France is one of the main industrial partners of the Guiana Space Centre, where for over forty years it has been providing services concerning the operation, management and maintenance of ground systems for the launch of Ariane launch vehicles, including for the JWST mission.
Telespazio's involvement also extends to the British subsidiary Telespazio UK, which is helping the ESA put together all the scientific archives for the mission. Archives are an essential component of a mission such as this one, as they grant the community of scientists a quick consultation tool, thus broadening our knowledge of the entire Universe!