e-GEOS has been awarded a contract by the European Commission, for the PEONEER (Persistent Earth Observation for actioNable intElligence survEillance and Reconnaissance) project, which is part of the European Union's European Defence Industrial Development Programme (EDIDP).
As head of a team of European industrial companies, e-GEOS will develop an Intelligence, Surveillance and Reconnaissance software platform, able to improve and speed up decision-making processes. This will be done using data from satellites and other sources, as well as artificial intelligence technologies, for automated real-time processing of information.
This platform will support the Defence Ministries in carrying out intelligence operations, by automatically extracting and recognising information, using artificial intelligence techniques, for land and maritime applications.
e-GEOS will head an industrial consortium made up of: Airbus Defence and Space and Earthcube (France); Hisdesat Servicios Estrategicos and ATEM NUEVAS TECNOLOGIAS (Spain); TERMA Group (Denmark), Elsis (Lithuania); Spacemetric (Sweden); TOVEK, spol. s r.o (Czech Republic); and DefSecIntel Solutions (Estonia).
"For e-GEOS this important recognition on the part of the European Commission is a decisive step in the Company's positioning in the Defence and Intelligence sector. We wish to thank the Italian Defence Ministry for all the support they have given us in recent months".

Paolo Minciacchi, CEO of e-GEOS and Head of Telespazio's Geoinformation Line of Business.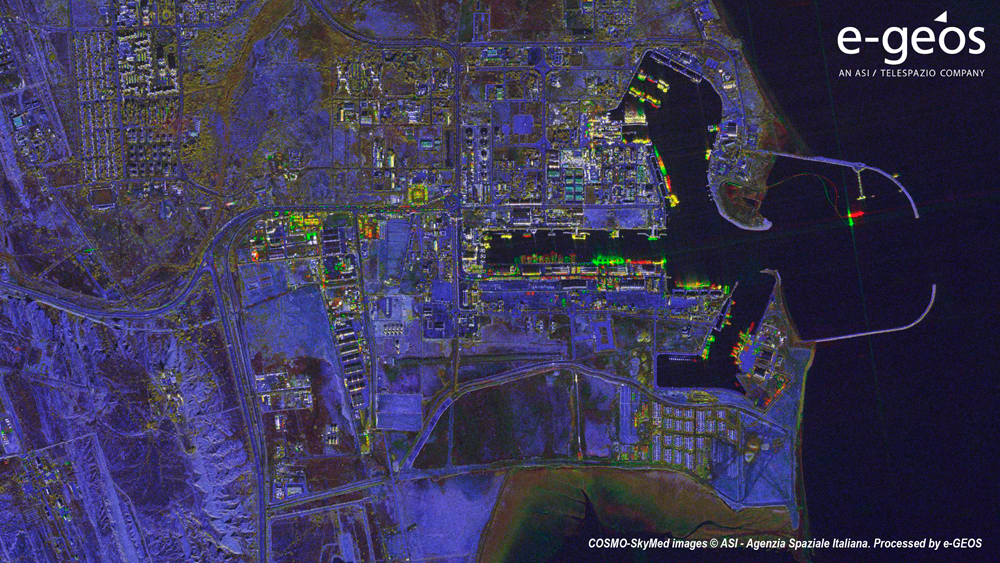 Also as part of the European Defence Industrial Development Programme, Telespazio is part of an industrial consortium headed by the French Company, FDC, which also includes Leonardo and Thales Alenia Space, in running the GEODE (Galileo for EU Defence) project.
As the proposal with the highest financing of those selected by the European Union, GEODE will test and certify navigation, positioning, and synchronisation solutions, enabled for PRS (Public Regulated Services) as part of the Galileo programme. These solutions will be developed according to specific dedicated defence requirements and applications.
In addition, a PRS infrastructure will be developed to guarantee the availability of the security resources required for operational testing of the receivers. Finally, operational tests will be defined for the military environment, using naval, land, and RPAS platforms.