For the Grimaldi Group, Telespazio has designed, built, installed and tested VSAT (Very Small Aperture Terminal) communication systems, managing and maintaining satellite connectivity services for the on-board communications of all of its ro/ro, ro/ro-multipurpose, PCTC (Pure Car & Truck Carrier) and passenger ships operating in Northern Europe, North and South America, West Africa and the Mediterranean.
"I am delighted to receive this award, which not only confirms the successful cooperation between Telespazio and the Grimaldi Group, but also serves as a starting point for an even closer collaboration between the two companies going forward. Telespazio is ready to supply current and future Grimaldi ships, already at the forefront of energy efficiency and environmental sustainability, with new, technologically innovative products and services to the benefit of their operations".

Alessandro Caranci, Telespazio's Head of Satellite Communications.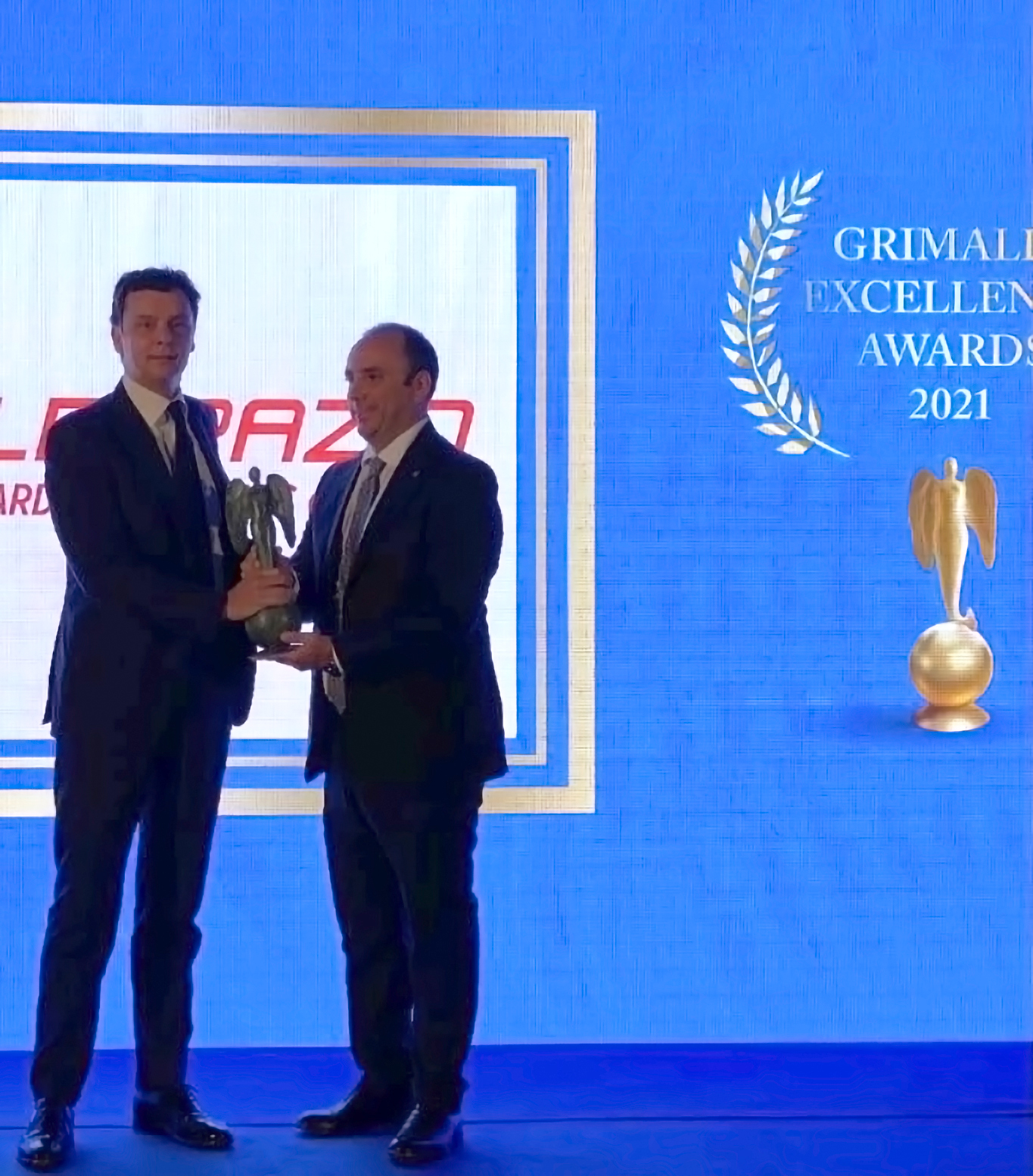 Mario Fuduli (right), Grimaldi Group Procurement Director, presents the award to Eng. Alessandro Caranci, Senior Vice President of Telespazio