The first agreement was signed with Impro, a geoinformation Turkish company specializing in providing satellite imagery. Telespazio, in particular, will provide Impro with technical assistance, software tools and training to enable it to generate high value-added geoinformation services for its customers in Turkey.
The agreement also includes that satellite imagery provided by Telespazio and Impro will be processed in Turkey to be turned into high value-added products for export to third countries. The two companies estimate that the jointly marketed services will generate a turnover of 15 million euros.
Impro will evaluate satellite imagery for emergency mapping, maritime situational awareness, spatial change analysis and food security management. The services will target a wide range of institutional clients, supporting them in decision-making processes related to emrgency management, maritime and coastal security, food security, and environmentally friendly urbanization.
Another agreement has been signed with PALS, a manufacturer of satellite and broadcast products and turnkey systems integrator, and involves the procurement of antennas and related engineering services.
The ten-million-euro project includes PALS manufacturing antennas and related equipment and providing engineering services to Telespazio, which will use them for a wide range of commercial and institutional customers, including European Agencies.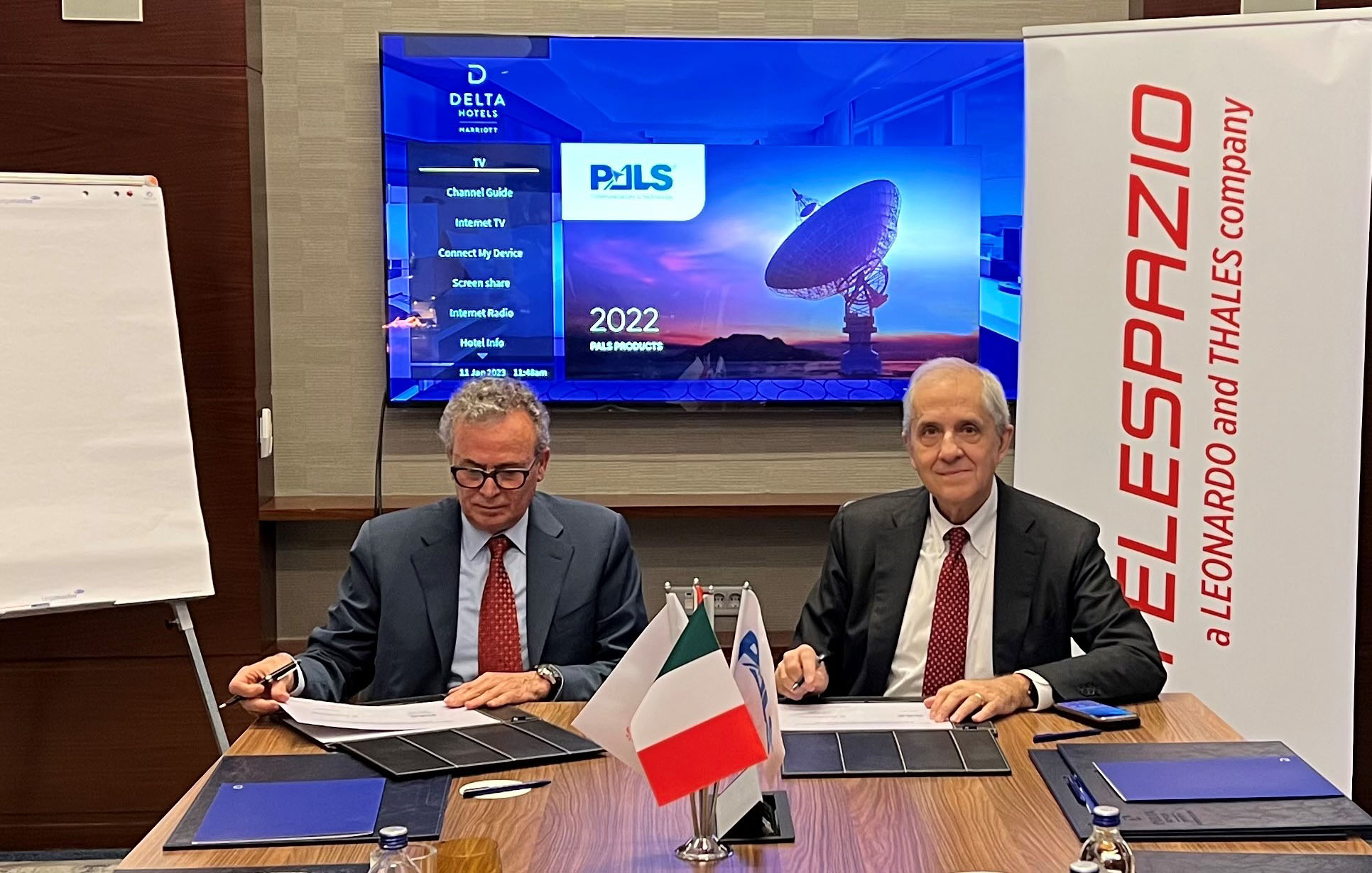 Ahmet Sucu, CEO at Pals Electronics and Luigi Pasquali, CEO at Telespazio
The signing of the two agreements confirms the strong collaborative relationship between Italy and Turkey in space sector, is also an endorsement for Telespazio, which provided the ground segment and a local center for satellite integration and testing, as well as in-orbit operational support during the launch of the Gokturk optical Earth observation satellite.
The project was developed by Telespazio, as prime contractor, and Thales Alenia Space, as satellite manufacturer for the Turkish Ministry of Defense.