This agreement once again confirms the already running cooperation between Oneweb and Telespazio so far based on the hosting facilities and services at Telespazio's teleports for Oneweb's gateways in Europe and Latin America.
Telespazio is a dynamic and growing presence in the area of satellite telecommunication services for commercial and government customers in Europe and worldwide.
This specific agreement has been signed signed by Telespazio France, a Telespazio subsidiary with head office in Toulouse.
As part of Telespazio Group, Telespazio France owns several key framework contracts in France to deliver managed services to the French Government, the French Ministry of Defence and other government departments to support end users engaged in critical missions.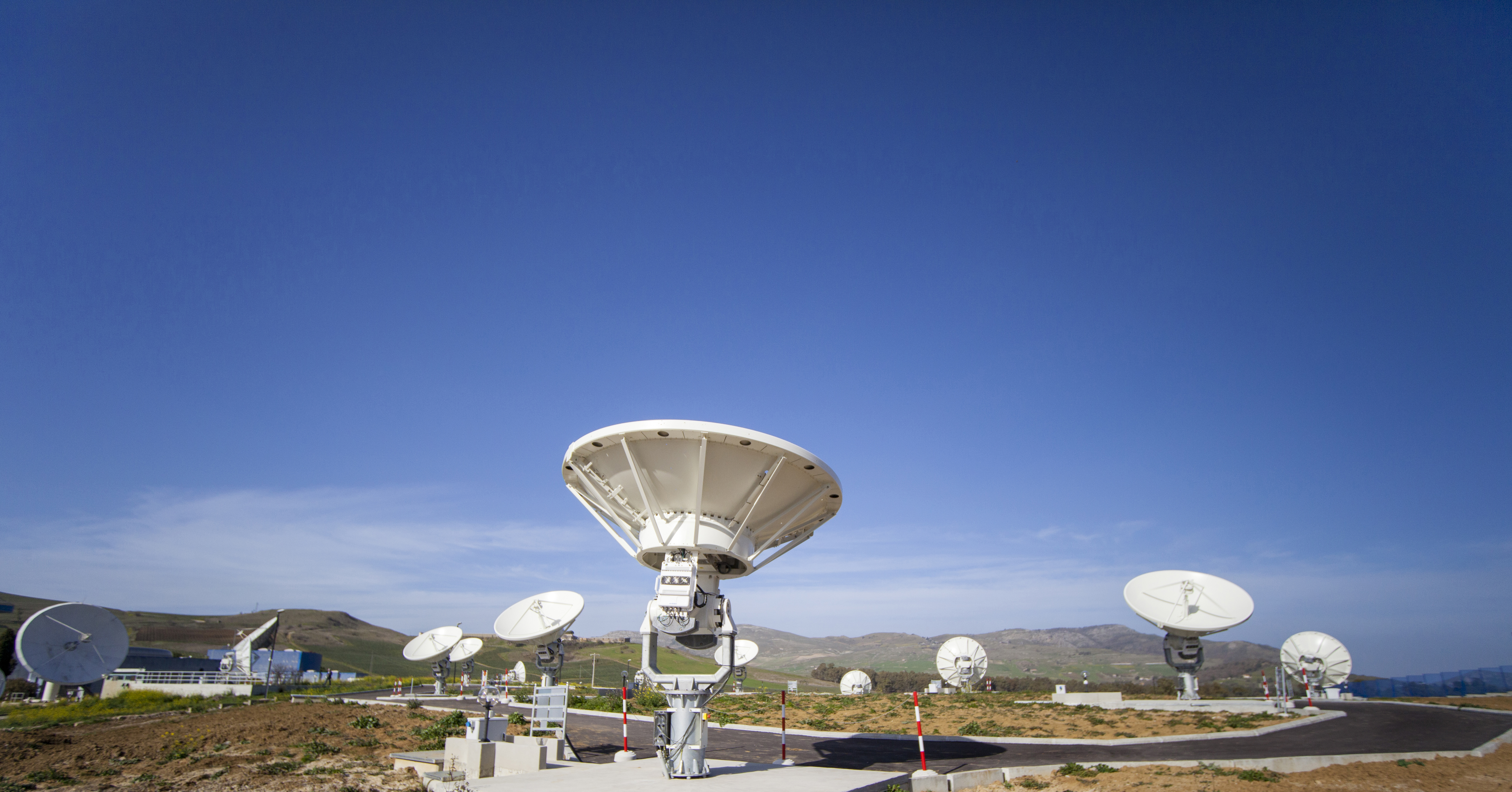 OneWeb's Gateway at Telespazio's Scanzano Space Center
OneWeb and Telespazio France will be closely focused on meeting customer expectations in terms of quality, performance and budgets to enable new usage, improve mobility and bring additional flexibility for end users. The partnership will further enhance Telespazio France's high throughput and low latency and help to meet the new requirements and expectations of the company's end users.
OneWeb has an extensive network, designed for global coverage, which is uniquely capable of bridging a long-standing connectivity gap and building secure communications capability in underserved regions. The business will further benefit from Telespazio France's experience and outstanding references as a trusted and recognized service provider to deliver its innovative LEO satellite telecommunication services to a large customer base.
We are really proud to partner with OneWeb. Moreover, we feel like we are taking an innovative new step in the area of satellite communication services. We believe that the relationship between humankind and space is essential to our life on Earth and that this partnership is fully in line with these values ​​and this vision."

Jean-Marc Gardin, Telespazio France CEO
"We are extremely proud to be in partnership with Telespazio France, given their outstanding experience and track- record. We look forward to introducing services together in the coming year."

Dylan Browne, Head of Government Services, OneWeb