Space Rider will be launched into space on a VEGA-C vector from the European spaceport in Kourou, in French Guiana.
Space Rider is a project of theEuropean Space Agency (ESA). Its aim is to allow the execution of technological and research experiments in a number of fields including pharmaceuticals, biomedicine, biology and natural sciences.
In December 2020, ESA signed the original contract with the industrial team that will develop the first Space Rider, which will be able to execute at least 5 missions. The contract includes the development of the space segment and the related Ground Segment. Launching and operations in orbit will be governed by other agreements at a later date.
Thales Alenia Space, a joint venture of Thales (67%) and Leonardo (33%), and AVIO will build the space vehicle, which will be made up of two main elements: the AVUM Orbital Module (AOM), built by AVIO, and the Re-entry Module (RM), which Thales Alenia Space will be responsible for.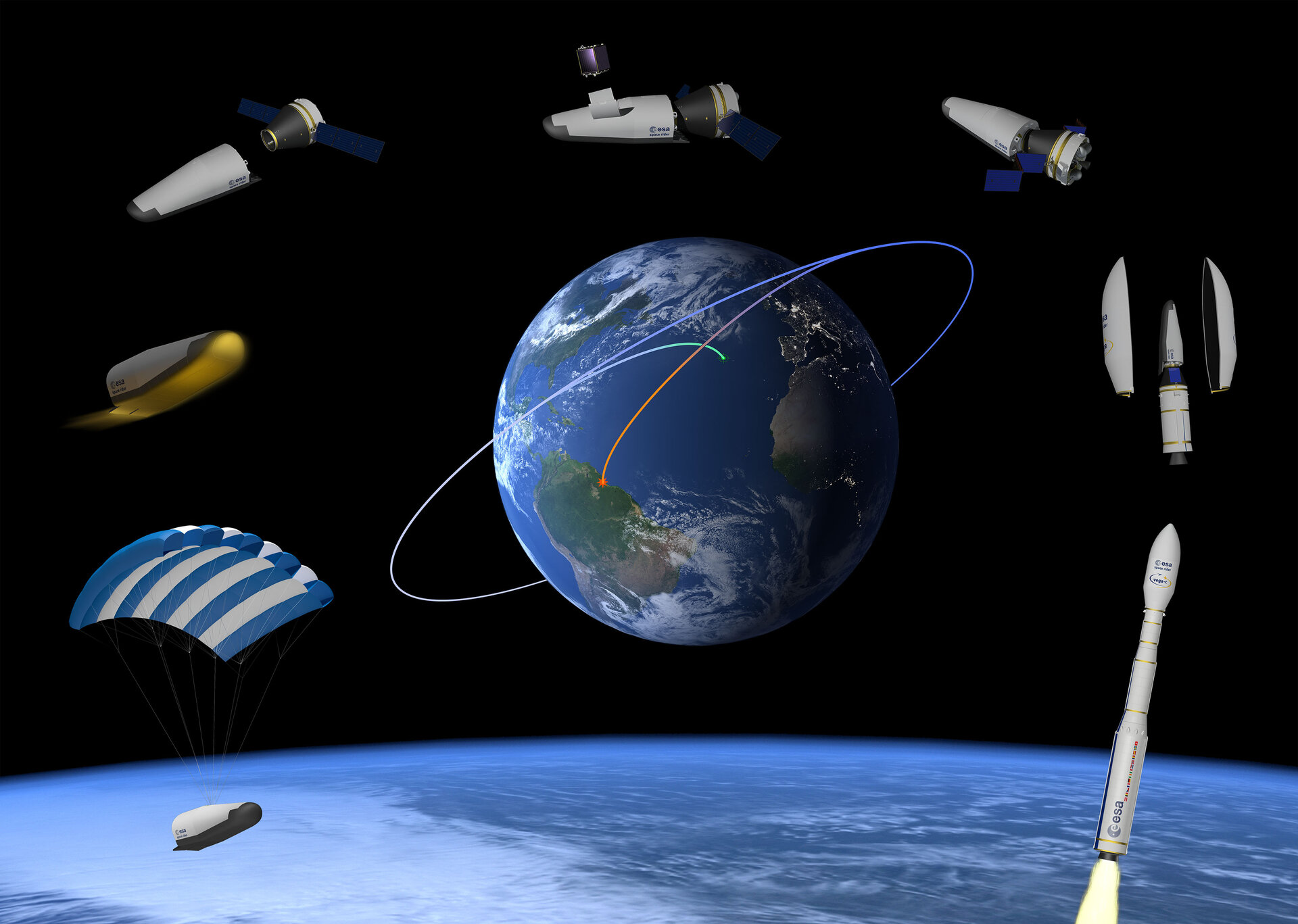 The role of Telespazio
Jointly with ALTEC, Telespazio is responsible for the design, development and validation activities for the Ground Segment and for operations in orbit. The two companies will act as Co-prime in an integrated manner.
Telespazio is responsible for the development, integration and validation activities related to the VCC-OC (Vehicle Control Centre-Operations Control) and for the development, validation and execution of the flight operations in both LEOP (Launch and Early Orbit Phase) and "routine" phase. Telespazio will also be responsible for the design and validation of the Ground Stations Network.
All flight operations will be managed from the Fucino Space Centre. From here, Telespazio will control the AVUM Orbital Module's atmosphere re-entry phase.
ALTEC will be responsible for the re-entry and landing phases of the Re-entry Module (RM), which it will follow from the VCC-LC (Vehicle Control Center-Landing Control), developed in Telespazio and based in Turin.
Turin will also be the site of the Payload Ground Control Center (PGCC), from which ALTEC will manage the experiments during the mission's orbital phase.