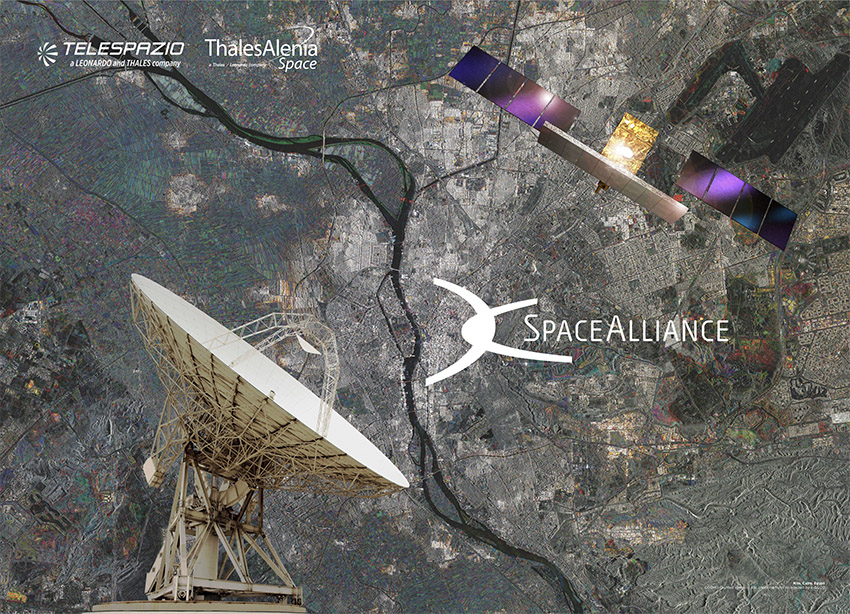 The Space Alliance, founded in 2005, is a strategic partnership between Leonardo and Thales, the major industrial groups in the aerospace industry in Italy and France. It includes two joint ventures: Telespazio(Leonardo 67%, Thales 33%) and Thales Alenia Space (Thales 67%, Leonardo 33%).
The complementary capabilities of Thales Alenia Space in satellite systems and Telespazio in the services associated with them provides the Space Alliance all the necessary assets to respond positively and effectively to the market needs, which today are increasingly focused on applications related to space technologies.
In this scenario, Telespazio and Thales Alenia Space have a unique offering of its kind, ranging from the field of communications to navigation, as well as scientific research and observation, which enables both companies to consolidate their position in the aerospace and defence and security markets.
Through regular meetings of the steering committee, chaired by the Chief Executive Officers of Telespazio and Thales Alenia Space, it aims to consolidate the international and transnational strategies on the major programmes. The aim is to seize new opportunities, demonstrating an increasing flexibility in order to meet the needs of customers with a competitive approach, focusing on research and innovation to strengthen the product portfolio.
All this is possible thanks to the expertise, professionalism and commitment of our people, who are the heart of the Space Alliance.